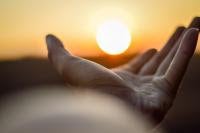 Mindfulness for Wellbeing and Peak Performance
Stressed by the pace of modern life? Mindfulness might be the answer. Research shows that when you're not deliberately paying attention to something, your brain goes into default mode causing increased anxiety and poor communication. Mindfulness can help end this unproductive behaviour. In this online course, you'll learn how to incorporate mindfulness practices into your life, to reduce stress and improve your personal and professional life.
Who should attend?
This course is for anyone, because everyone can benefit from mindfulness. No previous experience of mindfulness is required. We will explain how mindfulness works, but above all this is a practical course. We will ask you to explore different mindfulness techniques and reflect on your experience.
This course is not designed to be therapeutic for significant health problems so if you have any concerns in this regard then it is recommended that you speak to a suitably qualified health practitioner.
Discounts and group concessions
M3CS supports individuals and organisations striving to create positive impact and offers concessions and group discounts to help those with limited resources. Whether you are planning a community event, conducting research, running professional development programs or providing essential support services, we understand the challenges individuals and organisations can face. That's why we encourage you to reach out to us today and explore how we can work together to meet your specific needs and create positive change.
*20% discount for Monash Staff, Monash Alumni and Students.

*25% discount for groups of 50-200

*30% discount for groups 200+

Contact m3cs@monash.edu and let us help you.
Mindfulness for Wellbeing and Peak Performance