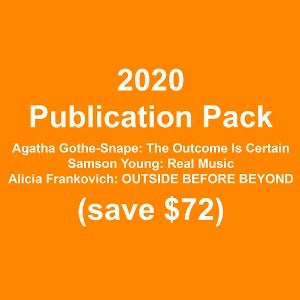 Samson Young: Real Music
Samson Young is an artist and composer known for works that push disciplinary, material, cultural and musical boundaries. The publication Samson Young: Real Music provides insight into the Hong Kong artist's widely acclaimed practice to date and is the first to draw out the reverse ethnographic lens that informs his work. Richly illustrated, it features new essays by curators and music theorists Alexandra Chang, Alexander Rehding and Joel Stern, and a conversation between Young and audio synthesis expert Stefan Bilbao.
Published to accompany his exhibitions at Talbot Rice Gallery, University of Edinburgh, and Monash University Museum of Art (MUMA) in 2019 and 2020 respectively, Real Music documents a major new commission created through the artist's collaboration with the Next Generation Sound Synthesis (NESS) research group within Edinburgh College of Art's Reid School of Music. Drawing on systems that model and predict how a virtual instrument would sound in a specific environment (what would a brass instrument sound like played at 300 degrees Celcius?), Young has composed music for instruments that could never exist-bending the rules of both music and sculpture to create a host of 'possible instruments'.
The publication also profiles the artist's two-channel video, The World Falls Apart into Facts, 2019, and the series of 'muted' performances that the Young has been producing as video and sound installations since 2014, working in collaboration with different ensembles and orchestras. Produced for the exhibition, The World Falls Apart into Facts is based on the artist's investigation of several musico-cultural curiosities: the popular Chinese folk song 'Molihua' (Jasmine Flower), Japanese Togaku court music and the phenomenon of 'tourist instruments'.
Samson Young: Real Music was awarded Silver in the Editorial & Books category for the 2020 Designers Institute of New Zealand Best Design Awards.
122 pages, softcover, 23 x 30 cm, colour, ota bound
Texts: Stefan Bilbao, Alexandra Chang, Alexander Rehding, Joel Stern, Samson Young
Introduction: Tessa Giblin and Charlotte Day
Editors: Tessa Giblin and Charlotte Day
Design: Stuart Geddes and Žiga Testen
Edition: 1000
Year: 2019
ISBN: 978-3-96098-645-4
Published by: Koenig Books, London
Distribution: Buchhandlung Walther König
This publication and exhibition was supported by The Keir Foundation.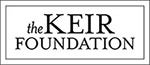 Publication photography: Tom Ross, courtesy of Stuart Geddes and Ziga Testen Studio
More Information

| | |
| --- | --- |
| ISBN | 9783960986454 |
| Contact Name | MUMA |
| Contact Email | muma@monash.edu |
| Contact Phone | +61 3 9905 4217 |