Optimising Patient Recovery Following Acute Respiratory Exacerbations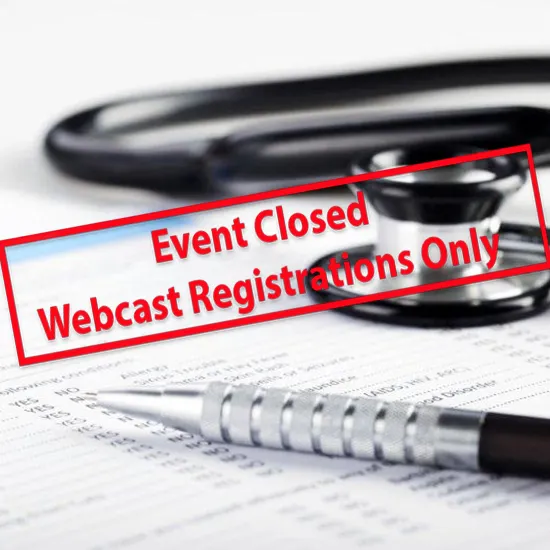 Monash University Department of Physiotherapy, in conjunction with ResPTlab, is pleased to announce the following upcoming seminar entitled
"Optimising patient recovery following acute respiratory exacerbations"
Optimising recovery, particularly recovery of physical function, is a challenging aspect of clinical practice that is not ideally addressed within conventional health service systems. Uptake and completion rates of pulmonary rehabilitation in the period following hospital discharge, for example, are concerningly low. The factors contributing to this clinical challenge are multifactorial and cumulative in nature. Education of healthcare professionals, patients and carers is one important 'layer of the onion' that is amenable through dedicated resource development.

This webinar is focused on two distinct topics:
Review of current and emerging evidence regarding strategies being used to increase patient engagement with their recovery of function after acute hospitalisation, with a specific focus on pulmonary rehabilitation;
Overview of the development and pilot implementation of a new co-designed educational resource for people affected by acute respiratory exacerbations (https://www.lungflarecare.com). Please note research findings pertaining to this new resource are 'pre-publication' and therefore requested to be considered with due respect to confidentiality.


ABOUT THE SPEAKERS:
| | |
| --- | --- |
| | Associate Professor Tania Janaudis-Ferreira is a physiotherapist based in the School of Physical and Occupational Therapy at McGill University Canada, and Scientist of the Research Institute of the McGill University Health Centre in Montreal, Canada where she co-directs the Pulmonary Rehabilitation and Integrated Care of Chronic Respiratory Disease Fellowship Program. Tania's overarching goal of her research is to improve the rehabilitation care and outcomes for people with COPD and those who are candidates and/or recipients of solid organ transplantation. She has been awarded several grants from national respiratory and transplantation organisations and is an established international leader in this field. |
| | |
| --- | --- |
| | Associate Professor Christian Osadnik is the Director of Research in the Department of Physiotherapy at Monash University, an honorary Senior Research Fellow at Monash Lung Sleep Allergy & Immunology at Monash Health, and founding Director of the Respiratory Physiotherapy Laboratory based in Melbourne. His research focuses on the ways we can use evidence-based therapies to improve health outcomes for adults with COPD and asthma, with a particular focus on acute exacerbations, treatable traits and rehabilitation. He was project lead for the LungFlareCare project. |

TARGET AUDIENCE:
Any health professionals with an interest in acute or subacute healthcare, respiratory medicine and/or general medicine, including physiotherapists, exercise physiologists, nurses, medical doctors, clinical researchers.
SESSION FORMAT:
This is a recording of a previous webinar event.
You can also browse our library of past seminars in this series via this link.
We look forward to welcoming you at this exciting session!
A/Prof. Christian Osadnik
Director of Research, Department of Physiotherapy, Monash University, and Director of ResPTlab
More Information

| | |
| --- | --- |
| Contact Name | Physio Short Courses |
| Contact Email | med.physioshortcourses@monash.edu |