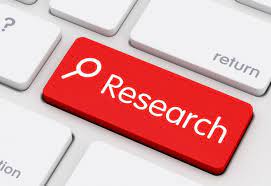 The Department of Paramedicine, Monash University is pleased to announce the following upcoming short course:
Introduction to Research for Paramedics
This short course introduces participants to the skills necessary to locate, critique, interpret and summarise relevant evidence. This will provide a solid foundation for an evidence-based approach to clinical decision making in paramedicine. Participants are guided through skill development in searching for and locating evidence. They are introduced to different research methodologies to understand various research paradigms. This information is used to critique the available literature. Participants will be introduced to both qualitative, quantitative and mixed methods of data collection and analysis; basic descriptive statistics; measurement concepts; and synthesis and reporting of data.
This 8-week online short course is designed for paramedics or researchers of paramedicine who are looking to develop and build upon foundation knowledge and skills in research.
The course will cover the following 8 modules:
1. Sources and use of evidence in health
2. Searching the literature and sampling/bias
3. Literature reviews including systematic reviews and meta-analysis
4. Quantitative Research designs
5. Qualitative Research designs
6. Other Research designs
7. Collecting, analysing and presenting data
8. Ethics considerations and research translation.
This self-directed short course includes online lectures, readings, formative quizzes and 4 x live synchronous webinars throughout the 8 weeks. Upon successful completion of the course, participants receive a Monash University certificate of completion.
Course Start Dates:
June 19th 2023
October 16th 2023
Introduction to Research for Paramedics
More Information

| | |
| --- | --- |
| Contact Name | A/Prof Kelly-Ann Bowles |
| Contact Email | paramedicine.research@monash.edu |