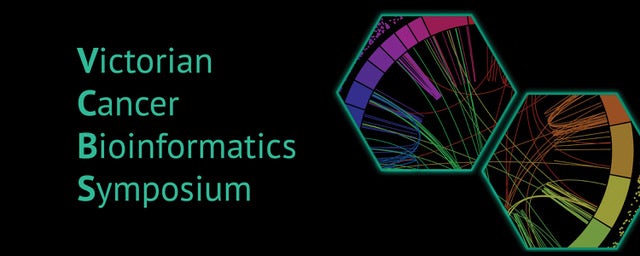 Victorian Cancer Bioinformatics Symposium 2020
The Victorian Cancer Bioinformatics Symposium (VCBS) is a one-day event, whose target audience is students, researchers and clinicians with an interest in bioinformatics and computational methods for cancer research and application in clinical practice.
Event details:
This year's VCBS will be held online, on October 23rd 2020.
Invited speakers include Wenyi Wang (USA), Jonathan Göke (Singapore), Nicola Waddell (QIMR) and Eduardo Eyras (ANU).
There will be a number of oral presentations selected from abstract and an online poster session.
Please submit an abstract by 28th August if you would like to be considered for an oral presentation. Abstracts submitted after that date will be considered for poster presentation only.
More Information:
Website: http://viccancerbioinfsymposium.org
Contact Name: Tu Nguyen-Dumont
Contact Email: tu.nguyen-dumont@monash.edu
Victorian Cancer Bioinformatics Symposium 2020