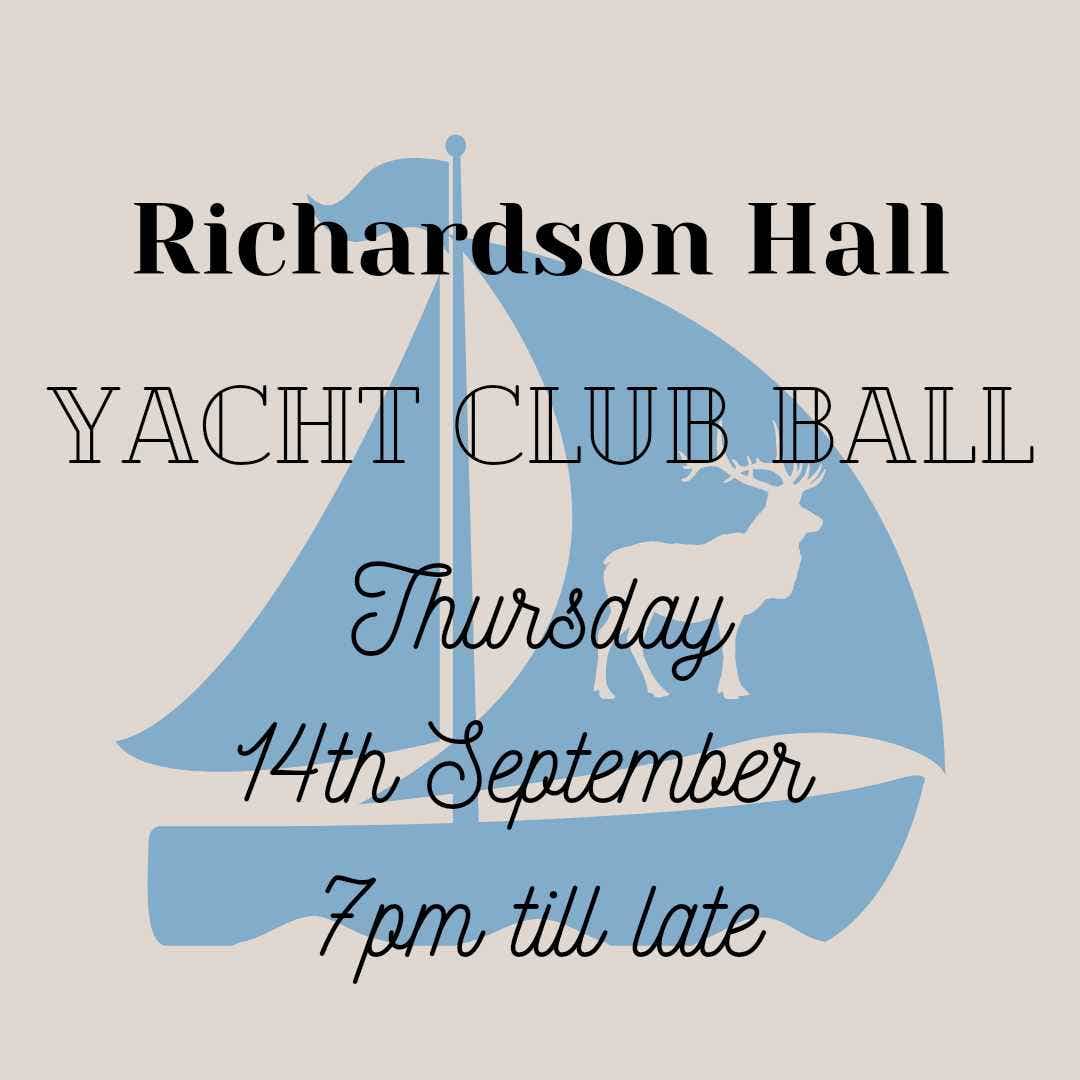 Richardson Hall 'Yacht Club' Ball 2023
Don't miss out on the Richardson Hall event of the year – The Richardson Hall 'Yacht Club' Ball on Thursday the 14th of September at the iconic venue by the bay, Sunny Boy Beach Club, Mordialloc
Enjoy a night by the bay at Richardson's event of the year!
Date: Thursday 14th September 2023
Time: 6:15pm bus departure from Dinosaur Drive for a 6:45pm venue arrival.
Where: Sunny Boy Beach Club, 212 Bay Trail, Mordialloc
Ticket Price: $85 - Resident Non Drinking, $105 - Resident Drinking, $115 - Non Resident
Tickets on Sale: Monday 17th July – Sunday 27th August
Your ticket will provide:
3 course meal
Bar service (provision of alcohol dictated by ticket type and age)
Photographer & DJ
Bus Travel to and from event (Buses depart Dinosaur Drive at 6:15pm, Buses depart venue at 10:45pm)
Memories and more!
Further Information
Guests of Richardson Residents are welcome to attend accompanying one of our current residents. They will be required to purchase a guest ticket ($115) and must be over the age of 18. A resident is permitted to have one (1) guest only.
Attendees will be checked against the list of current residents and entry to the venue will be conditional to the appropriate ticket type being purchased and all guests being escorted by a current resident (max one guest per resident).
Table allocations and preferences will be available via a Google Form for the duration of the sales period. Further details will be released shortly.
Photographs will be taken at this event and will be published on the Hall's Facebook group after the ball. If you have any concerns about your photograph being taken, or wish to have your photo removed, you can contact mrs-rsto@monash.edu
If wish to pay in two instalments please contact College Head, Khalia Barker via email (khalia.barker@monash.edu)
Richardson Hall 'Yacht Club' Ball 2023