Monash European Perinatal Masterclass
Join Monash University Department of Obstetrics and Gynaecology in Florence for Easter!

The cost of registration includes the Masterclass Dinner on Tuesday 16 April.  Additional tickets can be purchased for partners/family/guests.
Monash European Perinatal Masterclass and the first ever RANZCOG FSEP Workshop to be delivered in Prato, Italy.
DOWNLOAD THE ABSTRACT SUBMISSION TEMPLATE
When
16-18 April 2019
Where
Monash University Prato Centre, Prato, Italy.
Workshop Themes
Day 1 - Science and Management of Preeclampsia
Day 2 - Third Stage of Labour: Management and Complications
Day 3 - RANZCOG FSEP Workshop

Australian Faculty
Prof Euan Wallace Monash University
Prof Ben Mol Monash University

Dr Daniel Rolnik Monash University

Dr Kirsten Palmer Monash University

A/Prof Graeme Polglase Monash University

International Faculty
Prof John Kingdom University of Toronto
Prof Jenny Myers University of Manchester
Prof Ed Johnstone University of Manchester
Prof Marian Knight University of Oxford

Prof Tim Draycott University of Bristol
Prof Stefan Verlohren 
Charité University Berlin
Registration
Save up to $300 by registering before 28 Feb 2019!
Earlybird standard - Day One & Two Tuesday 16 & Wednesday 17 April: $980
Earlybird standard - Day Three RANZCOG FSEP Thursday 18 April: $320
Earlybird standard - All Three Days: $1,300
Registration cost includes a master class dinner on Tuesday 16th April.
Dinner for additional guests: $120 per guest
Accommodation Options
https://monash.it/facilities/accommodation
More Information
Please visit  Monash European Perinatal Masterclass 
More courses
https://www.monash.edu/medicine/scs/ob-gyn/short-courses-for-professional-development
Download the event flyer here
Full program to be uploaded shortly
RANZCOG Approved O&G Workshop (Clinical Expertise domain)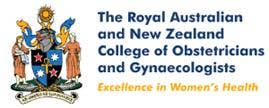 Monash European Perinatal Masterclass - 13 CPD Points

Fetal Surveillance Education Program - 7 CPD Points
More Information

| | |
| --- | --- |
| Contact Name | Dr Seshini Wijayaratne /Dr Filippe Oliveira |
| Contact Email | MED.Ob.Gyn.Courses@monash.edu |
| Contact Phone | 61 3 8572 2862 / 385 |