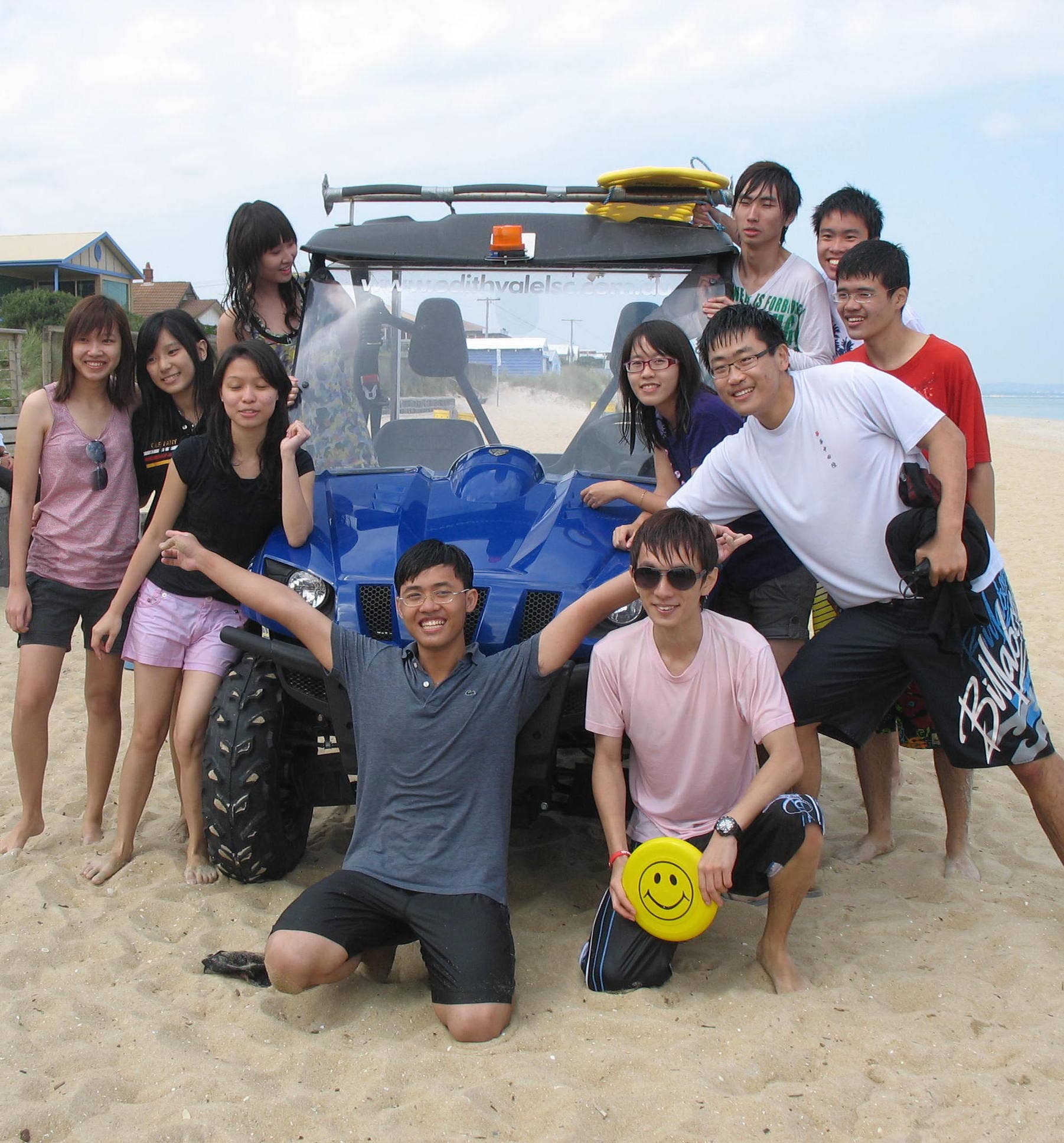 Join other new international students from all Australian Monash campuses in a full day of activities. We will visit Moonlit Sanctuary, Chelsea Beach and the Frankston Waterfront on the beautiful Mornington Peninsula. Students will have opportunity to see native Australian animals, including koalas and kangaroos, and experience an afternoon of structured games with Surf Lifesaving Victoria on the beach.
https://www.monash.edu/campus-life/day-out
This value packed day trip includes return bus transport to your nominated campus, entry to the sanctuary, animal feed so you can hand feed the kangaroos, sightseeing, beach activities and equipment, lunch, dinner and snacks.
There will be many opportunities to meet new friends, take some fun selfies and get insight from experienced student ambassadors about life in Australia and student life at Monash.
You will be emailed booking confirmation upon purchase. Detailed itinerary including pickup location for the trip will be emailed 2 days prior to trip departure.
Please note:
This event is for Monash University International Students and Monash Abroad Exchange Students ONLY. Monash College students are not eligible to attend this trip.
If you are planning to attend this event with a friend you may each select seating on the same bus. *subject to availability at time of booking*. (Please note that while we will attempt to accommodate upfront bus allocation requests it may not always be possible and is NOT GUARANTEED)
Bus preference requests MUST be provided at the time of booking. Once bookings have been confirmed bus allocations strictly cannot be changed.
Terms and conditions
Students who do not agree to the terms of this Agreement will not be able to attend the Monash Day Out off-campus event.By registering for this event, you consent to take part in the Monash Day Out trip organised by Monash University (the University) and acknowledge and agree that:
Monash engages an external service provider to operate the event and the information you provide will be provided to them.
Each participant who attends a Monash University approved off-campus event has a responsibility to act in a way that assures a positive event experience for all and accords with the Monash University Student Charter. All participants are required to read, understand and follow this Representative Agreement.
Participants will treat others, including other staff and students, with respect, dignity, consideration and courtesy and will ensure their words and actions meet the requirements of the Student Code of Conduct.
Participants will comply with the law, and in all their dealings with others behave honestly and ethically and respect individual privacy.
Participants will follow directions from staff and event organisers.
Participants will refrain from any form of behaviour that may be perceived as intimidating, harassing or threatening or otherwise cause fear for another person's safety.
Participants will refrain from disrupting the delivery of the event experience of other participants.
Participants will respect the rights of others to enjoy the event experiences free from discrimination and harassment (including sexual harassment).
Prior to attending this event, participants are expected to have viewed the Monash University consent video and Respect and Responsible Moodle Unit.
Participants will not display acts of bullying, aggression or violence.
Participants will act safely, and not endanger others.
Participants will not possess weapons or any object that may cause harm to another or one's self.
Participants will not bring or use illegal drugs at the event. If you are caught in possession of illegal drugs the participant will be removed from the event immediately and reported to the University.
Participants acknowledge that the Monash Day Out is an alcohol-free event. Consumption of alcohol during this event may result in expulsion at the participant's expense.
Any incidents including first aid and grievances must be reported immediately to the Senior Event manager, or their respective nominees.
Participants will not intentionally damage or misuse the property of the University, the host venue or any other person.
Where a participant is arranging their own travel to an event, they accept full responsibility for any expenses and/or consequences of such arrangement
Participants will conduct themselves in a manner that is not detrimental to the University's reputation.
Participants acknowledge that their property and person will be at their own risk during this trip. To property whether caused by the negligence or otherwise of the University arising directly or indirectly out of the approved trip.
Participants shall indemnify the University and keep the University indemnified against any action, claim, demand, suit or proceeding that may be made or brought by any person against the University in respect of the death of or personal injury to any person or loss of or negligent act or omission by myself whilst participating in this trip.
In the event of an emergency, participants consent to the University and/or any such of its staff securing and using ambulance transportation and consent to receiving such medical or surgical treatment as may be deemed necessary by the staff member in charge of the trip (including administration of anaesthetics). Participants acknowledge that the University is not responsible for costs incurred on their behalf in securing medical treatment.
Participants consent to the University and/or any such of its staff to take photographs, film, or other pictorial recordings in any medium at the trip, and to use, reproduce, publish, communicate or broadcast the material in any form (including in a CD/DVD, website, publication, poster, presentation) for advertising, marketing, informational or promotional purposes. Participants acknowledge that the University owns the copyright of the material. Participants may request removal of the Material from a website and/or request no future use be made of the material by contacting the International Student Engagement Office on 9905 6267 or email iss@monash.edu.
Participants acknowledge that bookings are non-refundable.
Participants acknowledge that tickets are not transferable without the official agreement of Monash University event organisers and that bookings are strictly not transferable after registrations have closed.
Participants will comply strictly with bus allocation instructions and will refrain from swapping buses during the trip.
For information about the handling of your personal information see the Student Privacy Collection Statement. For more about Privacy at Monash see our Privacy Procedure.
By registering for the Monash Day Out you are agreeing to adhere terms and conditions.
| | |
| --- | --- |
| Venue Title | Off Campus |
| Venue Address | Off Campus |
| Space Title | Australian wildlife and beach experience |
Australian wildlife and beach experience