Hit ID Symposium 2023
The upcoming Hit ID Symposium will be held on 27 October 2023 at the Woodward Conference Centre, in Melbourne, Australia. This event will consist of scientific sessions, interactive events and networking opportunities focussed on introducing delegates to the topic of hit identification within a small molecule drug discovery setting.
This is the first small molecule drug discovery symposium showcasing the hit identification infrastructure available within Melbourne's Parkville precinct, with a series of drug development success stories. The event provides a unique opportunity to be involved in a wide-reaching symposium that will focus on hit-finding screening campaigns in drug discovery, delivered by experts actively working in the field from both within academia and industry.
The symposium will introduce researchers and clinicians to the topic of small molecule drug discovery and the support available to engage in such a program, starting with the identification of a hit. Our program will guide participants through the different stages of small molecule drug discovery: how to do it, how to fund it and how to protect it. This symposium will attract researchers who have an interest in drug discovery from the fields of biology and chemistry and groups involved in the translational and commercialisation space.
Keynote Speakers:
Ian Street, Oncology One Pty Ltd and CCI
Martin Scanlon, Monash University
Jeff Mitchell, WEHI
Jessica Holien, RMIT
Chris Burns, Amplia Therapeutics
Event Details
Date: 27 October 2023
Start: 9:00 am
End: 6:00 pm
Additional information
The full program of the day can be found here
If you are interested in supporting this event, please contact the organising committee at cfbd@monash.edu or download the Sponsorship Prospectus
Cancellations: Cancellations less than 4 weeks before the event will not be reimbursed
Contact us: cfbd@monash.edu
Registration closes at 5.00 pm AEDT on 20 September 2023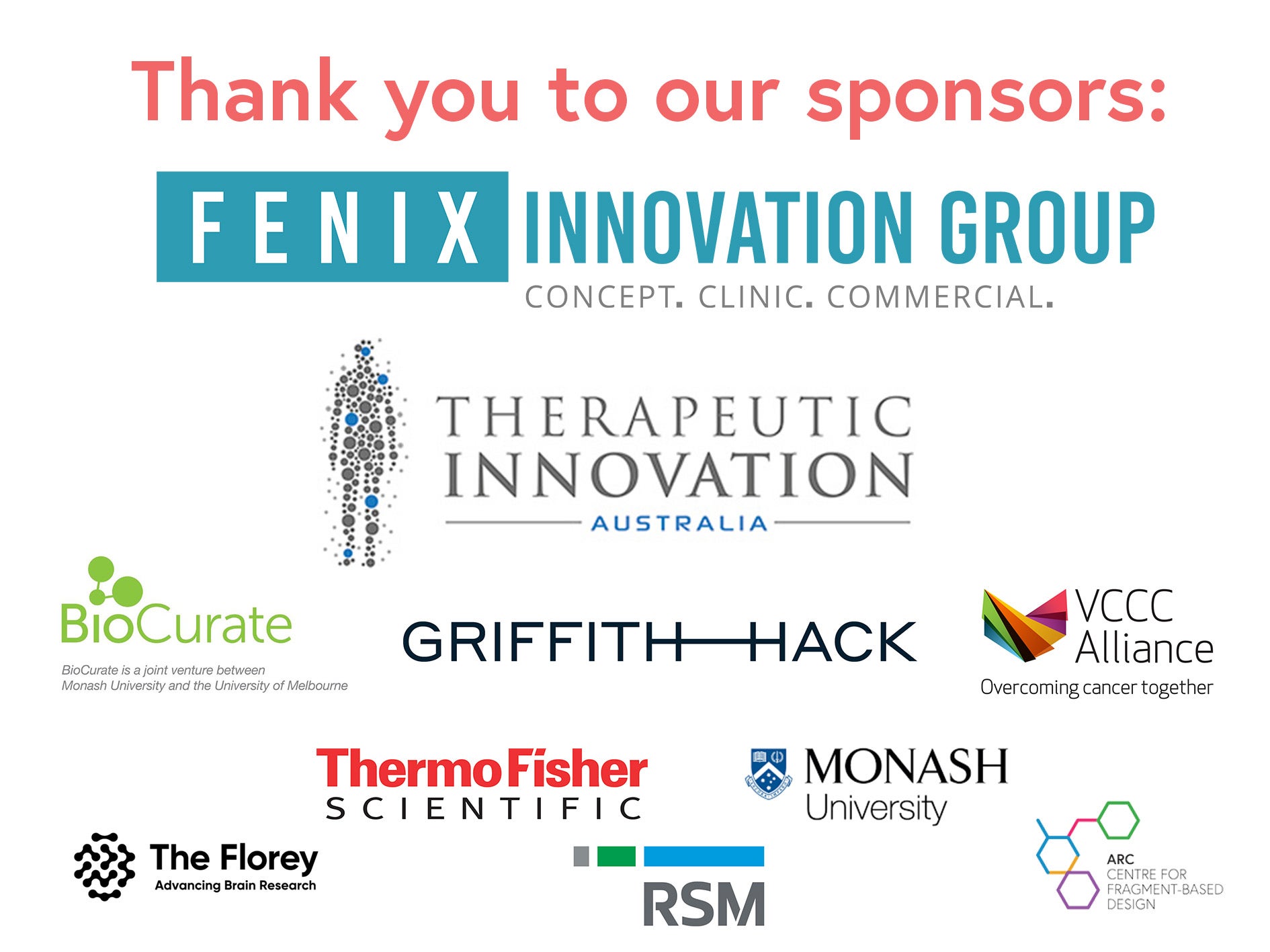 If you are registering for someone else or want to register more than 1 person, please list their full name, email address and dietary requirements in the field below
More Information

| | |
| --- | --- |
| Contact Name | Anne Meyer |
| Contact Email | cfbd@monash.edu |