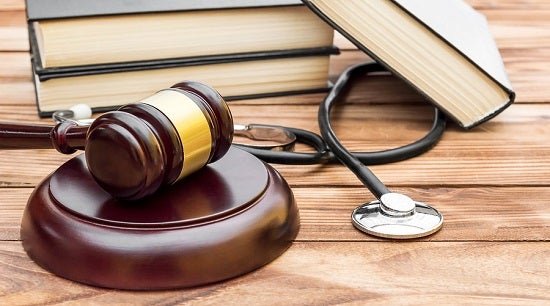 ---
Health Justice Partnerships (HJPs) are an innovative interdisciplinary partnership model between law and health professionals that seek to bridge professional cultures in order to provide a holistic resolution of the health needs of individuals. HJPs are increasingly being adopted in Australia and internationally.
This course will address the reasons behind the creation of HJPs and how the professions approach the problems of the patient/client. You will learn what HJPs are, the forms they take,
what they do, and the potential and limitations of various HJP approaches to the needs and rights of patients/clients. Drawing from case studies derived from the HeLP Clinic at the Alfred Hospital in Melbourne, participants will learn how to implement cross-disciplinary problem resolution. With a focus on the intersection of health, social and legal issues a practical context, participants will explore topics such as: terminal illness and end of life planning, wills and powers of attorney, family law, crime, immigration and refugee status, insurance and superannuation, elder abuse, family and sexual violence.
This course is designed for Lawyers, Allied Health Workers, Social Workers, Clinicians, Master of Public Health and Master of Law students.
Course Objectives:
At the end of the course participants will be able to:
Demonstrate an understanding of the relationship that may exist between a person's illness and/or disability and their experience of problems that require legal remedies;
Recognise that holistic care for a patient, to the extent that it is achievable, requires that each factor influencing the patients health and wellbeing (legal, financial, social, health and medical) be addressed;
Compare the different professional cultures and the ways in which each profession characterises and responds to the problem faced by the patient/client; and
Describe how healthcare providers can screen for unmet legal and social needs and work in partnership with other professionals (social workers and lawyers) to address those needs.
This course is eligible for 28 Legal hours / Continuing Professional Development (CPD) points.
Terms & Conditions: Registrations are limited to 20 attendees and are allocated on a first come first served basis. Registrations will close once this quota has been reached. Should the course fail to attract more than 8 registrations after 2 weeks prior to the start date, the course will be cancelled. In the event of a cancellation full refunds will be processed. In the event that you are unable to attend registrations can either be transferred to another party or a refund issued. Refunds need to be requested in writing and sent to short.course@vifm.org. All refunds will be subject to an administrative fee of $150. The program is accurate at the time of publication. It may be subject to change. If there are substantial changes the participants will be notified.
Dates: Thursday 13th February - Saturday 15th February 2020.
Location: John Phillips Library, The Victorian Institute of Forensic Medicine, 65 Kavanagh St, Southbank, Melbourne, Vic, 3006
Contact Name: short.Courses@vifm.org
Contact Email: short.courses@vifm.org
Health Justice Partnerships: Bridging Professional Cultures