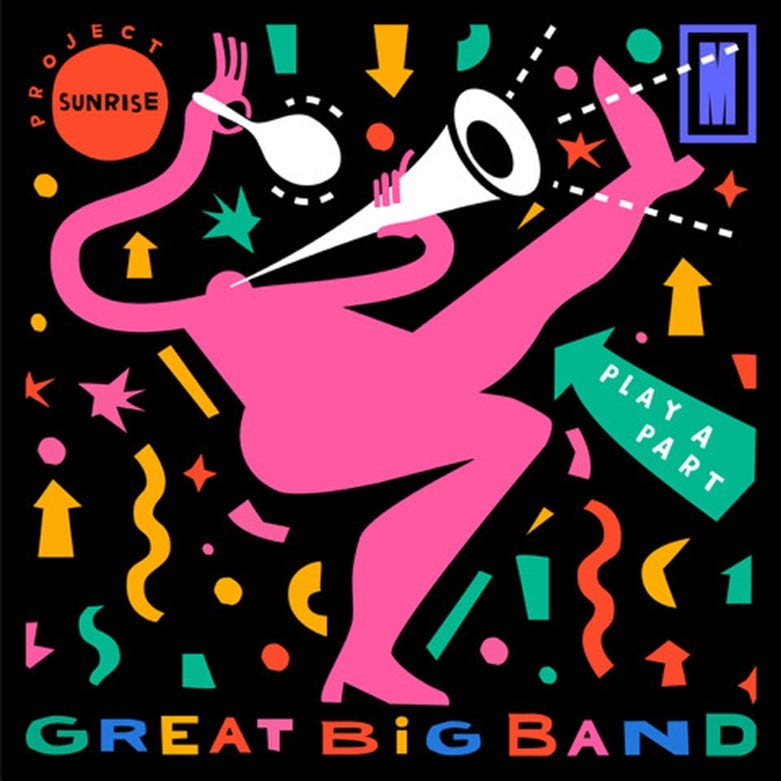 Great Big Sunrise Band

The Great Big Sunrise Band is your chance to experience being part of Monash's very own large-scale, music experience. It will be an unforgettable evening concert, on Saturday 13th August at Clayton Campus, involving hundreds of students and staff playing conventional instruments as well as invented ones. The performance will be accompanied by a giant shadow puppetry show projected onto the Menzies Building. Part of WinterFest.
All students are welcome to play a part. It doesn't matter if you aren't a musician, you can play anything that you have – whether it's a saxophone, squeezebox, hurdy-gurdy, guitar, rubber duck or a pot to bang! This is your opportunity to have fun, reconnect with old friends and make new ones.
Led by Dark Mofo artist Ian Pidd, there will be free workshops in July and August to get you performance ready. If you join the band you'll be able to participate in as many workshops as you like (but you'll need to attend at least a couple plus the full rehearsal) to be part of the show.
Register today and join the Great Big Sunrise Band Facebook Group to stay in the loop.
Free Workshop Program
Tues 26 July - The Count's Courtyard, 12.00-13.00 (food voucher giveaways)

Wed 27 July - The Count's Courtyard, 12.00-13.00 (free BBQ)

Tues 2 August - The Count's Courtyard, 12.00-13.00 (food voucher giveaways)

Wed 3 August - The Count's Courtyard, 12.00-13.00 (free BBQ)

Tues 9 August - The Count's Courtyard, 12.00-13.00 (food voucher giveaways)

Wed 10 August - The Count's Courtyard, 12.00-13.00 (free BBQ)
Performance Program (compulsory)
Fri 12 August - Matheson Forecourt, 18.00-21.00 (full rehearsal)

Sat 13 August - Matheson Forecourt, 18.00- 20.30 (performance at 19.30)
More Information

| | |
| --- | --- |
| Contact Email | project-sunrise@monash.edu |