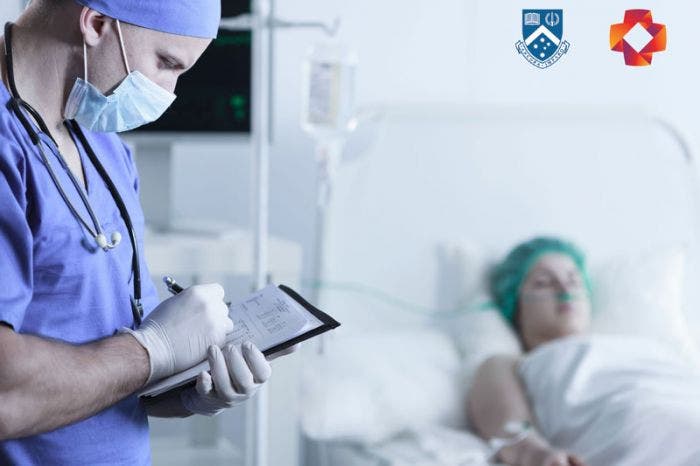 Effective Management of Anaesthetic Crises Course 2021 - August
EMAC is a mandatory course for all ANZCA trainees and is also accredited for Continuing Professional Development points and emergency response activities for Fellows and Provisional Fellows by the College. Anaesthetic trainees and GP anaesthetic trainees must have completed a minimum of one year of accredited training prior to attending the course.
It is expected that the participants on the course would be capable of providing anaesthesia to a simple emergency case such as an appendicectomy without direct supervision. The course introduces anaesthetists to the Non-Technical Skills required for managing clinical emergencies. It provides strategies for using the available resources to lead and coordinate team activities and communicate effectively during emergencies.
In addition, EMAC revises the technical skills and requirements for handling common and life threatening situations during anaesthetic care. The course updates the participants on emergency management procedures and discusses the practical application of clinical algorithms during time-pressured events.
What dates will the course be conducted?
Course 1 - January Thu 28th, Fri 29th, Sat 30th
Course 2 - February Thu 25th, Fri 26th, Sat 27th
Course 3 - May Thu 20th, Fri 21st, Sat 22nd
Course 4 - June Thu 17th, Fri 18th, Sat 19th
Course 5 - July Thu 15th, Fri 16th, Sat 17th
Course 6 - August Thu 12th, Fri 13th, Sat 14th
Course 7 - September Thu 9th, Fri 10th, Sat 11th
Course 8 - November Thu 11th, Fri 12th, Sat 13th
Course 9 - December Thu 2nd, Fri 3rd, Sat 4th
The course is conducted over two and a half days from 8am to 5pm on Thursday and Friday, and 8am to 1pm on Saturday.
Event details
Epworth HealthCare - Clinical Education and Simulation Centre
Level 5, Cato Wing, 89 Bridge Road, Richmond VIC 3121
Course information
https://emac.periopmedicine.org.au/
Acknowledge mandatory field regarding refund policy
Up to four weeks before the Course 100% Refund
Two to four weeks before the Course 50% Refund
Less than two weeks before the Course No Refund
More information
Contact Name: Catherine Pound / Tess Vawser
Contact Email: med-periopmedicine@monash.edu / tess.vawser@epworth.org.au
Effective Management of Anaesthetic Crises Course 2021 - August