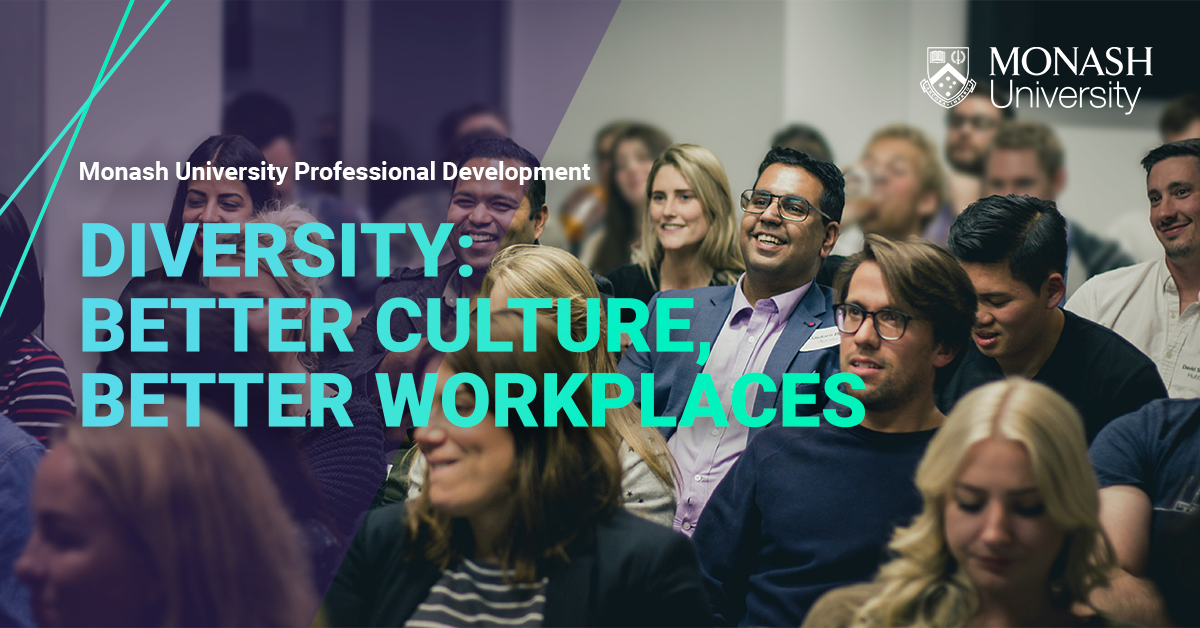 Brief & Course Rationale
Australian workplaces of the 21st century are rich in cultural diversity. Whether by virtue of Australia's own diverse population or the globalised nature of many businesses and industries, every day we engage in interactions with our colleagues, customers and clients from which we have much to learn.

The potential of cultural diversity to shape how we approach situations, generate new ideas and do businesses is not always realised to its fullest. Cultural diversity and practices inform how individuals approach the world, engage with knowledge and interact with others. Unlocking the potential of cultural diversity in the workplace requires not only acknowledging these differences but creating ways of working together that embed these different perspectives.


If Australian workplaces are to be as multicultural and globalised as the communities they are part of, there is a need to consider these different ways of thinking and leverage them within organisations to change business practices for the better. A truly Australian way of doing business should reflect the cultural diversity of the Australian society while also enabling the creative and innovative capabilities that cultural diversity can generate when successfully harnessed.
The Diversity: Better culture, better workplaces professional development program addresses the challenges and opportunities afforded by cultural diversity from three main aspects:
How does culturally diverse thinking inform relationship development approaches?
How does culturally diverse thinking inform conflict resolution options?
How does culturally diverse thinking inform how individuals engage in negotiation and generate new ideas/solutions?
This professional development program brings together the expertise of successful industry leaders who reflect and share their ways of operating and leading in different fields and of the Monash Intercultural Lab researchers and educators. It is an opportunity to discover the value of cultural diversity within your organisation and see how it can help to realise the full potential of individuals and teams.


Program Objectives

By the end of the professional development program, participants will be able to:
Develop a better understanding of their own mindsets, practices and unconscious biases and how these shape business outcomes.
Compare diverse modes of thinking and of approaching the world and how these can inform business and workplace practices.
Integrate new ways of thinking and approaching situations informed by cultural diversity as a toolkit to engage productively with cultural diversity.

This 1-day intensive program will be taking place at Monash College on Friday, 27 October 2023.
Location: Monash College, 750 Collins Street, Docklands, VIC 3008
Dates: 27 October 2023
Time: 9:00 am to 5:00 pm
Diversity: better culture, better workplaces - 1-Day Intensive Program
More Information

| | |
| --- | --- |
| Contact Name | Alex Avella Archila |
| Contact Email | Alex.AvellaArchila@monash.edu |
| Contact Phone | 03 99052123 |