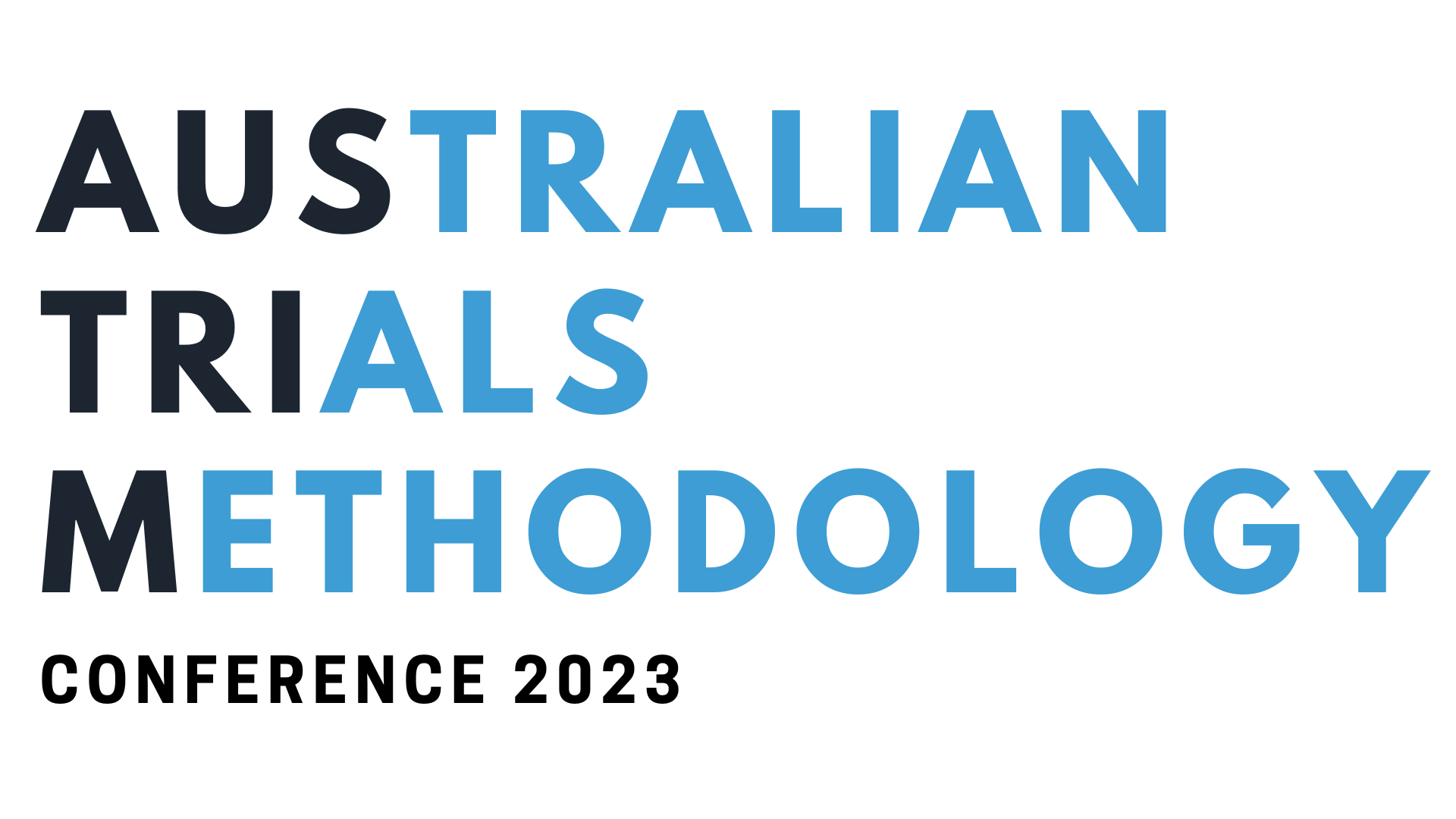 Australian Trials Methodology Conference 2023
Further event information is available on the main conference website: www.atmc23.com
Pre-conference workshop
When: Monday 16th October, 10am-5pm
Where:
Ground Floor Conference Rooms
Monash University School of Public Health and Preventive Medicine
553 St Kilda Road
Melbourne 3004
and online
Australian Trials Methodology Conference 2023
When: Tuesday 17th, 10am-6pm and Wednesday 18th October, 10am-5pm
Where:
Pearl Riverfront at Crowne Plaza Hotel
1/5 Spencer Street
Melbourne 3000
and online
Networking reception
When: Tuesday 17th October, 6-7pm
Where:
Pearl Riverfront at Crowne Plaza Hotel
Please ensure you review the following before purchasing your ticket.

Terms and conditions:
Tickets for this event are available either for in-person or online only attendance. The price of the tickets for both attendance options are the same, reflecting the additional audio-visual costs associated with capturing high-quality footage and running the online platform.
In-person tickets include meals and refreshments throughout the day, as well as attendance at the networking function on the Tuesday 17th, 6-7pm.
Both ticket types grant access to the online portal through which all conference content will be delivered. Presentations will be recorded and available to view online during and for 2 weeks after the event.
Tickets for the pre-conference workshop may be bought in conjunction with the main conference ticket for a discount.
Refunds and exchanges:
Delegates wishing to return, exchange, or switch their ticket type must request this by email to austrim@monash.edu no later than 1 September 2023. We are unable to accommodate extra in-person delegates on the day.
Delegates who are experiencing any respiratory symptoms on the day of the event are requested to not attend in person. You will be provided with the details to join online in advance of the event.
Payment options:
Payment can be made in Australian dollars by credit card, PayPal and Google Pay at Checkout.
Pay by invoice (bank transfer) is also available at Checkout. For bank transfers, please follow the instructions below.
1. Select your ticket type, input your details and click Checkout now, or Add to cart if you need to purchase multiple tickets
2. Select Pay by invoice as your Payment Method on Checkout page, fill out your billing details and Click Process Order
Note: If you are outside Australia, leave the "Company ABN" entry blank
3. An Order confirmation email will be sent to you with order details
4. Monash will email you a Tax Invoice according to your billing details later for payment.
Australian Trials Methodology Conference 2023
More Information

| | |
| --- | --- |
| Contact Name | Madeleine Fry |
| Contact Email | madeleine.fry@monash.edu |