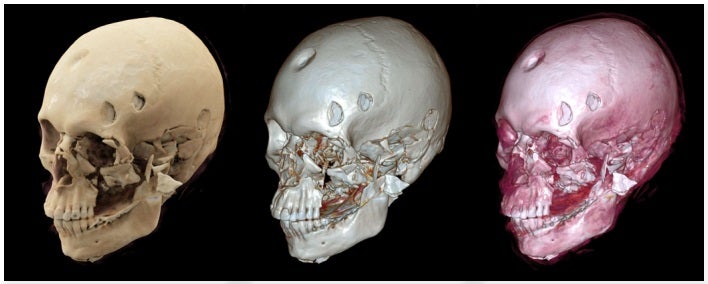 Analysis and Interpretation of Skeletal Trauma
This intensive short course details the principles and practice of the analysis and interpretation of skeletal trauma from the perspective of the Forensic Anthropologist. Through a series of didactic lectures and practicals delivered by forensic medical and science experts from the VIFM and external organisations, this course will cover trauma biomechanics, the principles and effects of different types of trauma on the skeleton (blunt force, sharp force, gunshot and blast), the timing of skeletal trauma and how best to record and present skeletal trauma evidence in court.
This unique course is the only one of its kind in Australia and will enable participants to apply principles and learnings to real case scenarios. It is relevant to professionals and students involved in the analysis of human skeletal remains including forensic anthropologists, forensic pathologists (and registrars), biological archaeologists, and heritage officers. Basic knowledge of human osteology is required to participate.
Dates:
Tuesday 4 July - Friday 7 July 2023
Location:
Victorian Institute of Forensic Medicine
65 Kavanagh Street
Southbank VIC 3006
Analysis and Interpretation of Skeletal Trauma
More Information

| | |
| --- | --- |
| Contact Name | Victorian Institute of Forensic Medicine |
| Contact Email | Short.Courses@vifm.org |