Alicia Frankovich: Art You Can Wear T-shirt
Alicia Frankovich: Art You Can Wear T-shirt
With the current closure of galleries, museums and public art spaces due to the COVID-19 pandemic, this is the time to get art out, about and onto the site we take with us everywhere—our bodies.
Putting art front and centre, Art You Can Wear invited submissions from artists and non-artists worldwide for designs that have been printed on a limited edition run of T-shirts. Ten winning designs were chosen from hundreds of entries by a panel including MUMA's Director Charlotte Day, City of Melbourne's Design Director Jocelyn Chiew, artist Dr Christian Thompson and artist/Director of Monash Art Projects Professor Callum Morton.
Alicia Frankovich is a New Zealand artist based in Melbourne whose practice ranges from sculptural installation, performance and large-scale choreographies to durational, live exhibition experiences involving human and more-than-human actors. The graphic depicted on Frankovich's T-shirt is an individual chromosome from her (female) karyotype: genetic data that was originally imaged at the specialist Victorian Clinical Genetics Services lab in Melbourne and which has been transformed by the artist through her design. This artwork draws on a larger series or works that Frankovich has titled Microchimerism (2018–19), a word referring to the existence of foreign DNA in bodies due to pregnancy, blood transfusion and other means. Microchimerism questions our understanding of the individual as a fixed and autonomous subject.
Other T-shirts in the Art You Can Wear series:
Debris Facility Kelly Doley Igor Grubić Jess Johnson Archie Moore Tom O'Hern Sarah Rodigari Phil Sidney Garry Trinh
Printed locally on Fairwear accredited 100% organic cotton. More information on Art You Can Wear can be found here.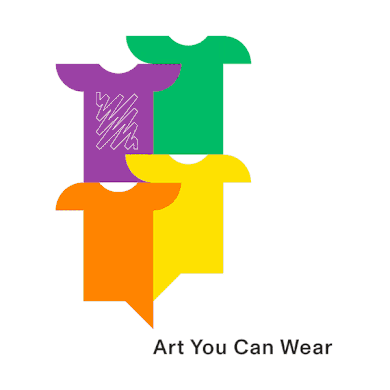 #options_80675_2 { display: none; }
More Information

| | |
| --- | --- |
| Contact Name | MUMA |
| Contact Email | muma.shop@monash.edu |