2018 Organisation for Psychological Research into Stroke (OPSYRIS) Australian Annual Research Meeting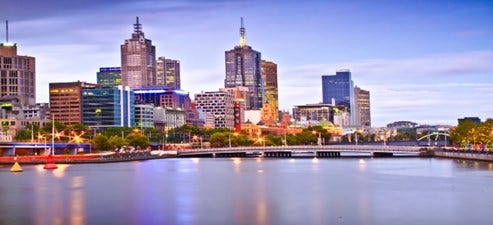 Organisation for Psychological Research into Stroke (OPSYRIS) Australia: 2018 Annual Research Meeting
Friday 16 November
Monash University Law Chambers, 555 Lonsdale St, Melbourne VIC 3000
A forum to foster collaborations between fellow researchers and clinicians to advance psychological research into stroke
Keynote address - Professor Dominique Cadilhac
Topic: Lessons learnt from conducting clinical trials, data linkage projects and evaluations of models of care in stroke populations: opportunities for the field of psychology.

Professor Dominique Cadilhac is the Head of the Translational Public Health and Evaluation Division at the Stroke and Ageing Research Group, Monash University, and head of Public Health and Health Services Research at the Florey. She is an expert in health services research related to stroke with experience in a broad range of study designs such as economic evaluation and implementation research. Within Australia she leads the Australian Stroke Clinical Registry. Prof Cadilhac will present an overview of the major research initiatives she has successfully delivered across a range of clinical trial, data linkage and service model evaluation projects. She will discuss potential applications and opportunities to the field of psychological recovery following stroke.
Highlights of the research meeting will include:
Keynote address by Professor Dominique Cadilhac
An opportunity for researchers to present their research in its formative stages to develop collaborations
A strategic panel discussion with representation from key stakeholders including the National Stroke Foundation. "Current opportunities and future directions for psychological research into stroke"
An opportunity for clinical services to present current quality and research projects with a view to develop collaborations with research teams
Program
DRAFT PROGRAM

8.30 am

Registration

9.00

Welcome

Dr Rene Stolwyk

9.15

Keynote address: Prof Dominique Cadilhac  Lessons learnt from conducting clinical trials, data linkage projects and evaluations of models of care in stroke populations: opportunities for the field of psychology

10.00

Oral Presentations: Mood Service Development and Evaluation

Caroline Baker (20mins) Stepped psychological care for low mood and depression after post-stroke aphasia: Solutions to the evidence-practice gap

Clare Ramsden (20 mins) Royal Hobart Hospital Inpatient Stroke Mood Screening Project

Jo Wrench (20 mins) Developing and implementing a standardised mood screening protocol for stroke patients admitted to sub-acute rehabilitation

11.10

Morning Tea

11.30

Oral Presentations: Memory Rehabilitation / Endovascular Clot Retrieval

Diana Ramirez (10 mins) A comparison of systematic instruction and error-based techniques to train the use of smartphone memory apps in stroke survivors: A Phase II RCT

Dana Wong (10mins) Enhancing the effects of post-stroke memory rehabilitation: A feasibility trial of two eHealth interventions to sustain the benefits of a memory skills group

Felicity Evans (10 mins) Investigating the efficacy of memory rehabilitation strategies following stroke

Sam Humphrey (20 mins) Neuropsychological Outcomes Following Endovascular Clot Retrieval and Intravenous Tissue Plasminogen Activator in Acute Ischaemic Stroke Patients

Wilbur Koh (20 mins) Cognitive outcomes of endovascular clot retrieval: A pilot study

1.00

Lunch

1.50

Oral Presentations: Cognition / Telehealth

Kirsti Kankkunen (20mins) A quality improvement project to enhance cognitive screening and neuropsychology involvement with stroke patients in an Adelaide rehabilitation setting

Jodie Chapman (20 mins) Comparing face-to-face and videoconference delivery of neuropsychological assessment following stroke

David Lawson (20 mins) Telehealth delivery of post-stroke memory        rehabilitation: Is it as effective as face-to-face programs?

3.00

Afternoon Tea

3.20

Oral Presentations: Psychological Concerns and Therapy

Samantha Allen (20mins) Systematic review to establish the prevalence of falls-related psychological concerns in adult patients' post-stroke

Jas Sekhon (20mins) Counselling training for speech pathologists to support psychological wellbeing for people affected by post-stroke aphasia.

4.00

Panel Discussion: Strategies to promote and advance psychology research following stroke.

Includes short presentations from Dr Nadine Andrew (National Stroke Foundation representative) and Mary and Barbara Callcott (stroke survivor and carer)

4:45

Meeting Close

5.00 onwards

Drinks and Dinner

Registration
This meeting is open to everyone across disciplines with an interest in psychological research into stroke.
There is a small fee of $15 to support catering costs (including lunch).
For any queries please contact convenor Dr Rene Stolwyk at rene.stolwyk@monash.edu
More Information

| | |
| --- | --- |
| Contact Name | Dr Rene Stolwyk |
| Contact Email | psych.strokeresearch@monash.edu |
| Contact Phone | 99053965 |