2018 Organisation for Psychological Research into Stroke (OPSYRIS) Australian Annual Research Meeting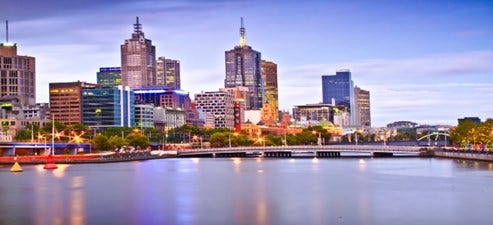 Organisation for Psychological Research into Stroke (OPSYRIS) Australia: 2018 Annual Research Meeting
Friday 16 November
Monash University Law Chambers, 555 Lonsdale St, Melbourne VIC 3000
A forum to foster collaborations between fellow researchers and clinicians to advance psychological research into stroke
Keynote address - Professor Dominique Cadilhac
Topic: Lessons learnt from conducting clinical trials, data linkage projects and evaluations of models of care in stroke populations: opportunities for the field of psychology.

Professor Dominique Cadilhac is the Head of the Translational Public Health and Evaluation Division at the Stroke and Ageing Research Group, Monash University, and head of Public Health and Health Services Research at the Florey. She is an expert in health services research related to stroke with experience in a broad range of study designs such as economic evaluation and implementation research. Within Australia she leads the Australian Stroke Clinical Registry. Prof Cadilhac will present an overview of the major research initiatives she has successfully delivered across a range of clinical trial, data linkage and service model evaluation projects. She will discuss potential applications and opportunities to the field of psychological recovery following stroke.
Highlights of the research meeting will include:
Keynote address by Professor Dominique Cadilhac
An opportunity for researchers to present their research in its formative stages to develop collaborations
A strategic panel discussion with representation from key stakeholders including the National Stroke Foundation. "Current opportunities and future directions for psychological research into stroke"
An opportunity for clinical services to present current quality and research projects with a view to develop collaborations with research teams
Submit An Abstract
Abstract submissions are invited to showcase a broad range of psychological research into stroke across disciplines including clinical psychology, neuropsychology, cognitive psychology, speech and language therapy and social work, as well as basic science research and clinical translation research. Researchers from other disciplines with an interest in psychological research are also encouraged to submit an abstract.
Submission categories include:
Research presentation of existing/ongoing research (20mins)
Planned research studies seeking collaboration (10mins)
Clinical service quality/research activity seeking collaboration (10mins)
CLOSING DATE: Friday 14th September 2018
Please upload your abstract (maximum 250 words) on the right or email it to psych.strokeresearch@monash.edu by the closing date.
Please highlight the name, organisation, role of the presenting author and the submission category (above) in your abstract submission.
Registration
This meeting is open to everyone across disciplines with an interest in psychological research into stroke.
There is a small fee of $15 to support catering costs (including lunch).
For any queries please contact convenor Dr Rene Stolwyk at rene.stolwyk@monash.edu
More Information

| | |
| --- | --- |
| Website | No |
| Contact Name | Dr Rene Stolwyk |
| Contact Email | psych.strokeresearch@monash.edu |
| Contact Phone | 99053965 |